El Pescador Lodge Benefit Tournament
You are invited to participate in the 1st annual Invitational Tagging Tournament to Benefit Bonefish & Tarpon Trust at El Pescador Lodge.
When: Thursday, Jan 12th – Monday, Jan 16th, 2012 (Martin Luther King weekend)
Where: El Pescador, Ambergris Caye, Belize
Why: To raise money for Bonefish and Tarpon Trust whose mission is to support research to help understand, nurture, and enhance healthy bonefish, tarpon, and permit populations.
Cost: A 4 night / 3 day fishing package based on shared room and shared guide at El Pescador is US$2110 per person.
Rates include 4 nights of lodging in a beachfront double occupancy room in our main lodge, 3 days of guided fishing, roundtrip land, air and sea transfers between Belize City and El Pescador, hotel tax, sales tax where applicable, 3 meals per day and hors d'oeuvres, local Belizean beverages consumed at their bar (including soda, beer and rum), complimentary use of all amenities (pools, wi-fi, kayaks, bikes, etc) and a welcome drink. Rates do not include fishing license, park fees if applicable or gratuities.
El Pescador will donate US$250 for every angler entering the 1st Annual Invitational Tagging Tournament to Bonefish and Tarpon Trust. The total sum raised will be donated in the tournament grand champion's name to BTT. The grand champion with then receive the corresponding benefits associated with that level of membership. The grand champion will also receive one (1) spot, with the entry fee waived, to compete in the 2013 March Merkin invitational permit tournament in the Florida Keys.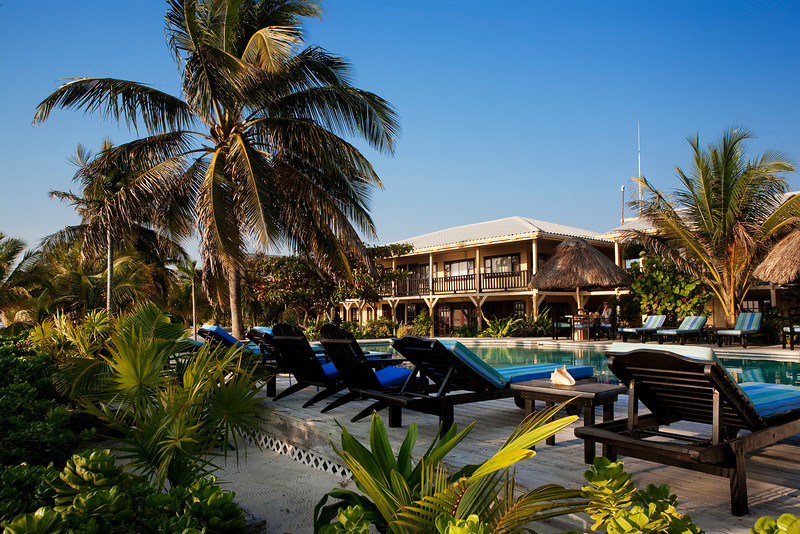 El Pescador has worked with BTT and their tagging program since 2009. They tag permit, bonefish and tarpon in order to answer basic questions about population, growth rates and movements. The tournament requires anglers and guides to not only measure the fish before release, but to tag them as well. This is a charity tournament benefitting Bonefish Tarpon Trust.